My Team
When you became Sam's client, you placed your trust in him to help make your vision a reality. He honors that trust with the help of his expert support staff. Together, they make a strong commitment to customer service.
If at any time you have a question, concern or need, please let them know.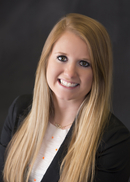 Kylee S Gant
Kylee is our Director of Recruitment and Selection for the Theobald group. She also handles our contracting and licensing.